AN INVESTMENT THAT PAYS OFF
KONE elevator modernization improves safety, reliability, accessibility, and appearance, and also lowers energy costs.
HAPPIER BUILDING USERS
A reliable, comfortable, and accessible elevator improves the quality of life for everyone in your building.
HASSEL-FREE INSTALLATION
Our professionally managed modernization process minimizes disturbance to tenants and visitors.
Time to modernize?
These simple questions help you determine when to modernize:
1. Is your elevator often out of order?
2. Are you satisfied with the user safety of your elevator?
3. Does the elevator stop level with the landing floor?
4. Is the car cramped?
5. Is the interior in poor condition?
KONE elevator modernization process
Planning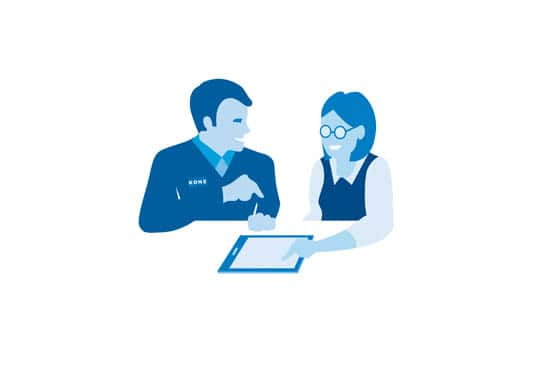 We will help you plan and budget the modernization.
Installation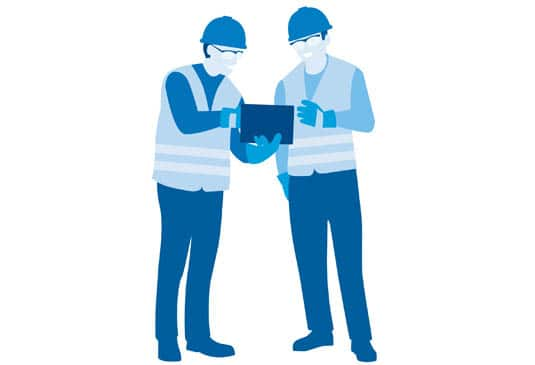 Our installation planning methods means less disturbance to building users.
Completion
We complete projects on time and on budget, with safety and quality testing.
Benefits of elevator modernization
Performance
A modernized elevator does the job better. You will have less waiting, fewer breakdowns, and less frustration – all from your existing elevator. There will be less repairs with a new, up-to-date elevator controller unit and our cutting edge hoisting machinery, that is designed to last and save energy. You can enjoy the benefits of the renewed elevator doors and signalization, that are reliable, good looking and easy to use.
Safety
Safety is our top priority – our innovative improvements will make your equipment safer, giving you and your passengers increased peace of mind. You will benefit from safety improvements in various areas, such as; better functioning car doors, accurate landing of elevator car, improved lighting to provide better visibility and the feeling of safety, a two-way communication system inside the car, an emergency power supply in case of power cuts, and much more.
Accessibility
Your elevator should be safe, accessible and convenient to use for everyone in your building. Modernization can bring wider opening doors and safety features which makes entering the elevator easier - especially elderly people and families with children.
Visual appearance
A good-looking elevator complements your building and makes an elevator ride a pleasant experience. You can have your old elevator car transformed into a modern one as a part of the modernization project. Have your elevator refurbished with stylish, durable and easy to clean materials, without increasing the weight of the elevator. We provide you various, professionally designed car interiors to choose from. Alternatively, you can tweak a ready- made car design or make a design of your own, by mixing and matching materials and accessories according to your personal preference.
Eco-efficiency
Modernization can significantly improve the eco-efficiency of your elevator. We offer an energy-efficient KONE EcoDisc® motor that consumes far less energy than a geared, two-speed traction or hydraulic elevators. You can also enjoy the benefits of energy-efficient LED lighting in the car and our energy-saving drive system that recovers the excess braking energy and feeds it back into the network. We also offer stand-by mode options, where the car automatically goes into energy-saving mode, when elevator is not in use. You can both save money and reduce your carbon footprint.
Explore our reference cases for existing buildings